Mentoring Through Music Lessons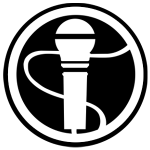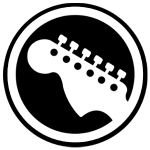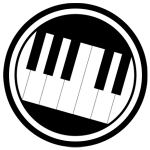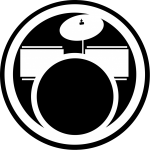 Testimonials
"Just awesome! Friendly instructors, the kids have a great time while learning."

"My daughter is two years old, and has been going to school of rock for over a year now. By far the smartest investment I have ever made in my daughters future. She absolutely loves music she goes around the house and is singing all day and I cannot say enough about Scott, who runs the rocking tots program.. My daughter absolutely adores him, and he 100% adores these children and loves every single second of what he does. He has had a huge impact on my daughter…"

"My 8 year old has been taking drum lessons with Nicky Stixx. Nicky is an amazing teacher and my son looks forward to his lesson every week. Nicky really cares and puts the time in and the bond he has created with my son is incredible. Thank you Nicky Stixx and thank you School of Rock. The best investment I have ever made."

"My 6 year old daughter started taking piano lessons with Rob in September and she loves it."

"I love School of Rock, Scott is a fantastic teacher. My daughter has been taking drum lessons with Scott for about a year and a half, she has lots of fun and does well."

"The way the staff here cares for their students is phenomenal. They make them family and truly do care about their musical development and growth. They've always been easy to work with regarding scheduling and payment. They're in budget and offer a variety of lesson times, payments and sessions. If you're interested, I would for sure say check them out."

"My daughter Rachel has been going for about eight months and loves it. Dani is her teacher and she is the best. This experience, so far, has really been great. It also has helped Rachel come out of her shell. Rachel loves going and what a difference in her voice. I highly recommend this place. Also, a shout out to Scott. He is very dedicated as well. Definitely the right choice."

"He loves the school and Robert is like an older brother and great teacher!"

"Absolutely love their lessons, and the experience they have here. Tuesday has become their favorite day of the week because of music lessons."

"They love the experience and their teachers!"

"Absolutely loves her lessons and teacher! Dani helped her get the lead at her school's biggest production yet."

"He is enjoying his lessons with Louis who has exceeded his expectations."

"Best extra curricular activity yet!! He aced the Talent show with BFF."

"They are obsessed with the SOR!!! That is why Matthew is taking an extra lesson during the week with Dan- Lyn!"

"SOR is one of the best experiences Anthony has ever been apart of!! He is so happy to be taught by Scott and is enjoying lessons with him."

"Kaynaly loves Elyssa and has become less shy since exploring her music talents."

"Excited for Saturday afternoon with Elyssa and is very happy to break out of her shell!!"

"They are very happy with how much they are learning each lesson!"

"Both are loving their experience here and their teacher Robert! An awesome way for these two cousins to come together and share a cool hobby!"

"They have come a long way, really have enjoyed their lessons."

"He is doing absolutely wonderful and loves his teacher Nicky!"

"He loves the music Scott teaches him! He is liking his lessons a lot."

"The girls are loving their lessons and are happy to be doing it together!"

"Mike is wonderful and Luke is learning so quickly, Mom is very happy."

"John is a little grumpy but when he comes to the School of Rock his whole persona changes!"

"Spencer really likes his lessons with Joe!!"

" Lou and Danny are great teachers! They teach me how to learn music correctly and very fast! "

"I love my lessons with my teacher Scott, and I've progressed so much"

"I really like the school,and I truly feel like I fit in and belong here"

"I love the songs I'm learning, and It's a fun part of my Friday. Scott is nice and helps me really learn."

"Valarie loves her lessons! Scott is an amazing teacher and mentor! SOR is a fantastic school!"

"Thanks to Scott Olivia made it in her talent show!! All three girls have learned so much from him; we truly love Scott!!"

"I really enjoy my lessons with Lou, he's helped me come a long way"

"I give Mike 5 stars! He's a really good teacher and good at the drums!"

"He loves his teacher Rob and he practices every day because of how much he loves SOR"

"Sabrina Loves her teachers & has been making great progress. Before starting music lessons with SOR she had taken piano/vocals else where, but was not given the proper training or experience SOR offers!!"

"We love Scott!! He is able to work so well with my son and have him get into the music and what he is learning. Joseph loves his lessons!!"

"Rob is really great teacher, he makes learning so much fun and music really comfortable for me. My confidence has grown because of him!!"

"I feel like my vocal lessons are really beneficial because Dani-Lyn truly teaches me to sing correctly and to the best of my ability! I Love School of Rock."

"After his first lesson he can not wait to come back!"

"He absolutely loved his first lesson here, he can not wait to come back next week!"

"He loves Danny! He is very patient with my son, they work so well together!"

"Lou teaches me so much and everything he teaches me is so much fun! He makes me want to learn more and more!"

"Robert is an amazing teacher, he teaches me a lot, and he is great a playing piano & singing!"

"It was hard for me to learn the guitar but Louis took his time with me and went over things as many times as I needed. He helps me stay motivated."

Dani is one of the most amazng vocal teachers I have ever met. She's kind and sweet and helps me with any problems that I have. It is one of the most amazing schools I have been to!"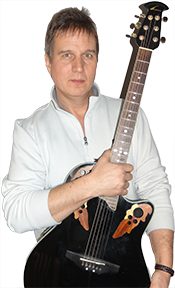 Scott Siller
Senior Music Coach
Scott is one of our senior music instructors and actively manages the Staten Island School of Rock. Scott has been playing music for over 30 years and specializes in acoustic and electric guitar. Scott also provides beginner piano and drums as needed. His friendly methodical approach to teaching helps new/young students feel comfortable getting started and helps them realize their musical abilities with lots of positive reinforcement.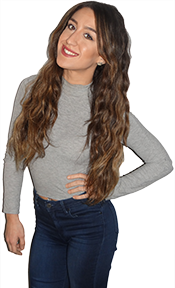 Dani Bauso
Vocal Coach
Vocal teacher. Dani started singing at five years old. She has trained with professional vocal coach Phil Triolo for six years. Interests include different styles of rock as well as musical theater. Currently singing in a rock band, influences include Alanis Morisette, Melissa Ethridge and Gwen Stefani.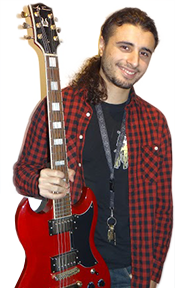 Louis Adipietro
Guitar/Bass Coach
Louis Adipietro is our resident electric and acoustic guitar instructor. Like many of his students, Louis starting playing guitar at age 10. Louis's musical education dates back to Wagner High School where he played in the guitar ensemble program. Louis brings with him many years of live playing experience. These experiences are passed on to his students who perform live four times a year during at the Staten Island School of Rock Concerts!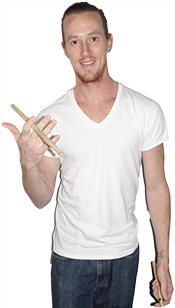 Danny Bradley
Drum Coach
Danny has been a drum coach at the Staten Island School of Rock for over five years. Danny brings years of teaching, performing and recording experience to his students at the Staten Island School of Rock. Danny studied drums at Berklee College of Music as well as The Drummers Collective in NYC. Danny continues to tour with his band PushMethod and can be seen playing shows throughout the New York City area.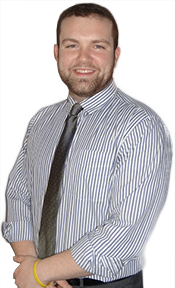 Robert Seidor
Piano Coach
Robert Seidor, professional pianist/vocalist based in New York, grew up in Michigan. Studied both piano and voice since the age of 8. He has performed in colleges and venues throughout the Midwest. Participated in Middle and High School Solo and Ensemble earning Superior Ratings for 7 consecutive years. With 7 years teaching experience is now an instructor at Staten Island School of Rock.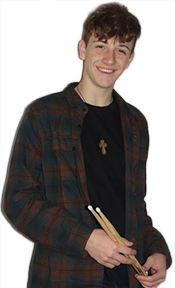 Nicky 'Stixx' Taormina
Drum Coach
Nicky started taking drum lessons in 2004 at the Staten Island School of Rock. Nicky is truly a home grown teacher who has learned from the Staten Island School of Rock Alumni. Nicky was taught by Dima for years and is now giving all of that knowledge back to his students. Nicky brings with him a tremendous amount of experience. Nicky has extensive experience recording and touring. Nicky is the drummer for the band Giffords Lane , together over six years and has played over 200 shows!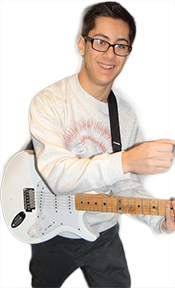 Joe Ippolito
Guitar Coach
Joe ippolito is a Staten Island School of Rock trained Rockstar! Joe has been playing and performing for 8 years and has graduated to be our newest guitar mentor at the Staten Island School of Rock, where being home grown is so important as a mentor! Joe is a student at Laguardia Performing Arts High School and is experienced with the rigorous audition process needed to get in. He loves Rock and Roll, the Blues and Jazz, and is well versed in Music Theory. Schedule your lesson with Joe today!
At the Staten Island School of Rock we believe in creating leaders. Giving children the tools they can use to build confidence is our goal. The way we do this is by teaching your child how playing an instrument takes time, practice and commitment; the very building blocks of a leader. And we happen to have incredible teachers here to do just that. So what are you waiting for? Call now (718) 984 6988 and give yourself the gift of music. We look forward to meeting you!