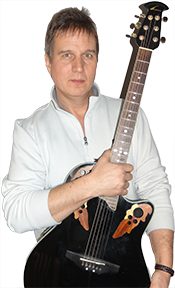 Scott Siller
Senior Music Coach
Scott is one of our senior music instructors and actively manages the Staten Island School of Rock. Scott has been playing music for over 30 years and specializes in acoustic and electric guitar. Scott also provides beginner piano and drums as needed. His friendly methodical approach to teaching helps new/young students feel comfortable getting started and helps them realize their musical abilities with lots of positive reinforcement.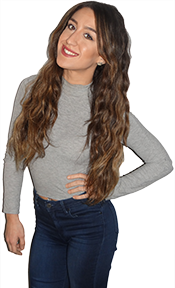 Dani Bauso
Vocal and Piano Coach
Vocal teacher. Dani started singing at five years old. She has trained with professional vocal coach Phil Triolo for six years. Interests include different styles of rock as well as musical theater. Currently singing in a rock band, influences include Alanis Morisette, Melissa Ethridge and Gwen Stefani.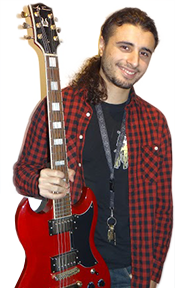 Louis Adipietro
Guitar/Bass Coach
Louis Adipietro is our resident electric and acoustic guitar instructor. Like many of his students, Louis starting playing guitar at age 10. Louis's musical education dates back to Wagner High School where he played in the guitar ensemble program. Louis brings with him many years of live playing experience. These experiences are passed on to his students who perform live four times a year during at the Staten Island School of Rock Concerts!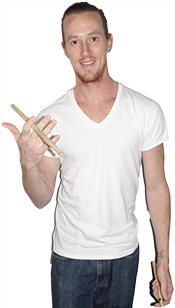 Danny Bradley
Drum Coach
Danny has been a drum coach at the Staten Island School of Rock for over five years. Danny brings years of teaching, performing and recording experience to his students at the Staten Island School of Rock. Danny studied drums at Berklee College of Music as well as The Drummers Collective in NYC. Danny continues to tour with his band PushMethod and can be seen playing shows throughout the New York City area.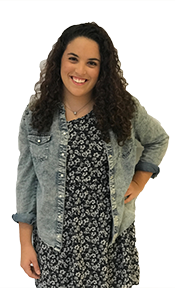 Niki Mizrahi
Vocal and Piano Coach
Niki Mizrahi recently graduated from Wagner College with a Bachelor's Degree in Music. She attended LaGuardia High School as a vocal major where she studied opera, musical theater, pop, rock, and jazz and was also a member of their prestigious Senior Chorus. Niki has performed in Carnegie Hall with the Wagner College Choir, and has toured with them throughout the country and abroad. In the spring of 2016 she traveled to Milan where she studied voice and had the privilege to perform in cathedrals and concert halls throughout Italy.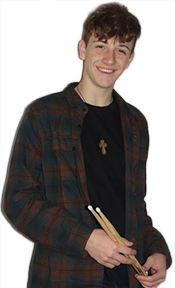 Nicky 'Stixx' Taormina
Drum Coach
Nicky started taking drum lessons in 2004 at the Staten Island School of Rock. Nicky is truly a home grown teacher who has learned from the Staten Island School of Rock Alumni. Nicky was taught by Dima for years and is now giving all of that knowledge back to his students. Nicky brings with him a tremendous amount of experience. Nicky has extensive experience recording and touring. Nicky is the drummer for the band Giffords Lane , together over six years and has played over 200 shows!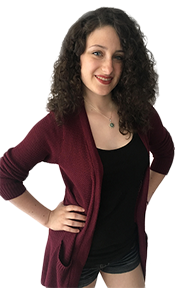 Shawn Tellekamp
Vocal/Piano/Theater Coach
Shawn began singing at five years old. She is currently a student at Wagner College studying Music, Art and Education. Shawn has performed at several locations in New York City; including The Metropolitan Room and The Duplex. Interests include different varieties of music like Jazz, Rock, and Musical Theater. She looks forward to sharing her love of music with the students of School of Rock.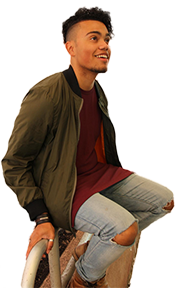 Josh Limage
Vocal and Piano Coach
Joshua Limage is a professional vocalist from Staten Island, New York. He has been studying voice and piano since the age of 8. Joshua is a recent graduate of Wagner College, with a degree in Music and a concentration in vocal performance. He has performed with numerous ensembles around the United States and Europe, including local groups such as the P.S.22 chorus, Wagner College choir, Richmond County Orchestra, and the Richmond Choral Society. Joshua is pleased to bring these experiences to the School of Rock!